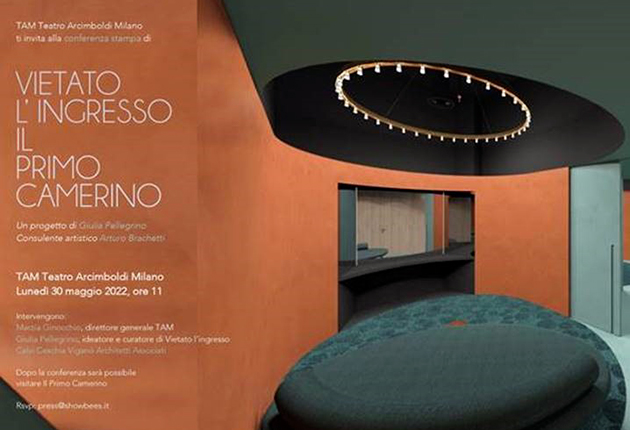 25 May

VIETATO L'INGRESSO – IL PRIMO CAMERINO
TEATRO ARCIMBOLDI, Milan
30th May 2022
11:00 am

synergistic embrace between theater and design
Olivari is pleased to invite you to the TAM Teatro Arcimboldi Milano on Monday 30th May at 11am at the press conference for the presentation of "Il PRIMO CAMERINO", redesigned on the occasion of the Salone del Mobile 2022.
Il primo camerino is at the cutting edge of the new project Vietato l'Ingresso, edited by Giulia Pellegrino, result of the synergistic embrace between theater and design, where the Italian design managed to tell the soul of our great artists in the smallest details.
Signed by Calvi Ceschia Viganò Associati, the restyling enjoys the artistic advice of Arturo Brachetti and the collaboration of prestigious interior design brands, giving thus a new and important experience to the city of Milan.
Visit to the Primo Camerino will follow.
We are waiting for you!