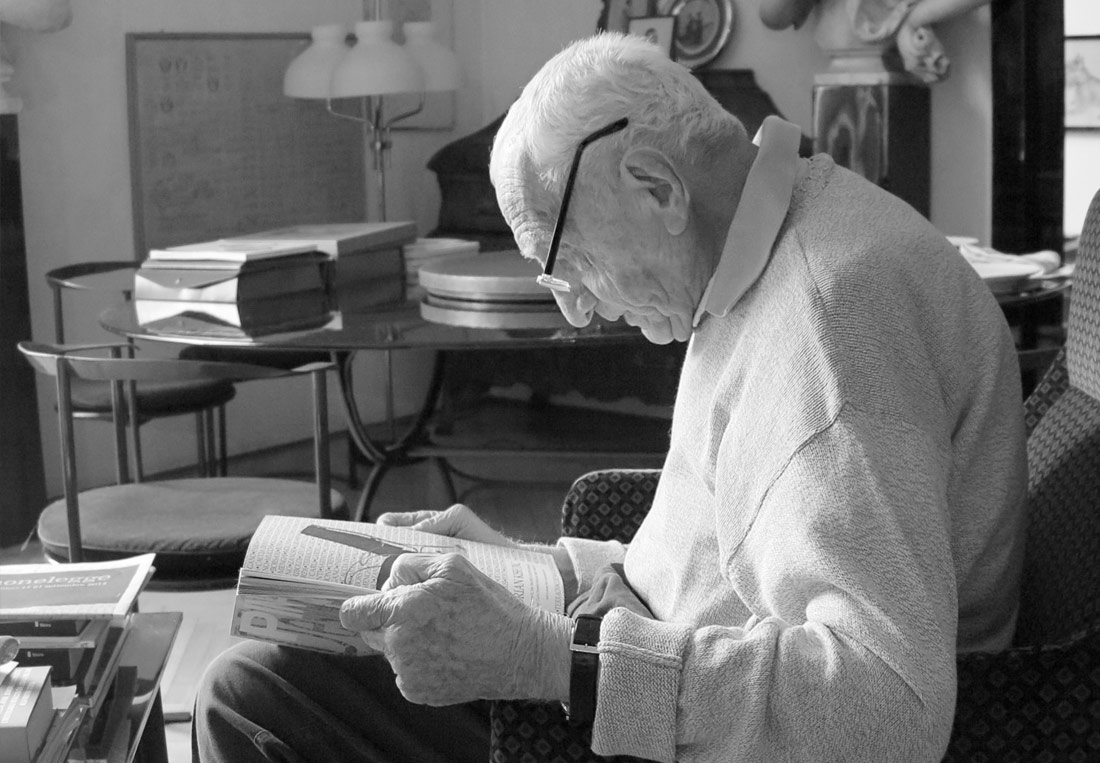 13 Nov

Luigi Caccia Dominioni

Olivari remembers with gratitude the architect Luigi Caccia Dominioni who left us last November 13 at the threshold of 103 years old.

The focus on discrete and elegant architecture of scattered "as small discrete gems in our city" has grown over time, even in the absence of bulky publications, extending "naturally", by spontaneous admiration, outside of the narrow boundaries of the city of Milan, always arousing new interest, especially by the younger generation of architects: a sincere appreciation for a work that has no other vehicle to be known but his own expressive power.

Milan owes much of its modern image to the spatial inventiveness and figurative Caccia Dominioni; through the list of his architecture capable of assuming the value of the type with which he helped to rebuild the image of the new city after the devastation of the war, among them the early works of the house in Piazza Sant'Ambrogio and via Calatafimi convent, reconnections of the urban fabric of the course Italian buildings, Corso Monforte, via Case Rotte, the ongoing Europe and Velasca Piazza offices, via Nievo condos and Piazza Carbonari.

Caccia Dominioni called himself a "piantista", that is a virtuoso of the design plan of the spaces, without disdaining the scale jumps and the incursion in other spatial dimensions, such as those required by a small object capable of scoring the contact between the man and the architecture which is a handle (perhaps the most architectural of interior design).
Its designed handles are a source of pride for Olivari catalog as the handleSan Babila, a ``flagship``, continuously in production since 1968: an essential example of that elegance and timeless, recognizable trait of his work.

Caccia Dominioni was a shy designer, yet left us iconic objects of the history of Italian design, innovative, essential and elegant as furniture Azucena (from Monachella lamp chairside Catilina) to the famous radio designed in 1940 together with the Castiglioni brothers, his classmates at the Politecnico di Milano.
For Olivari family the collaboration with the architect Caccia Dominioni was an extraordinary opportunity of meeting planning, human and labor: the design of its handles are always connected to the design inventions of its interior projects. With Olivari, Caccia Dominioni has drawn brass handles, glass, resin, initially products "tailored" for specific internal projects, proved that much valid to enter permanently joined in production.
The collaboration with Caccia Dominioni is felt as a flagship for Olivari who can only express his admiration for a master whose work testifies to the best tradition of Italian bel design.