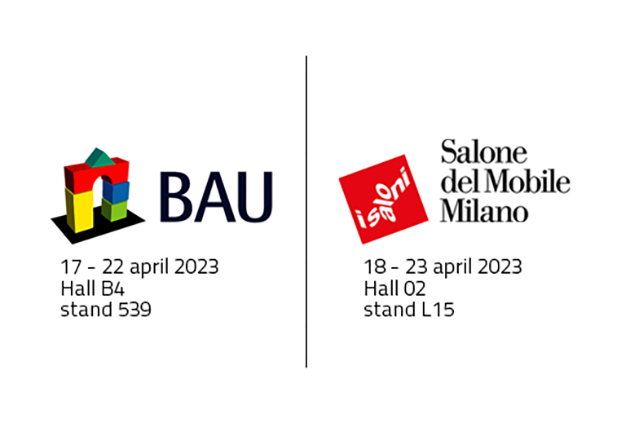 17 Jan

Synergies 2023
Munich,

Germany
17th – 22th april 2023
Hall B4 – Stand 539

Milan,

Italy
18th – 23th april 2023
Hall 02 – Stand L15

Olivari presents Synergies on two exceptional occasions
BAU, the world's leading trade fair for architecture and materials, in Munich from 17 to 22 April 2023.
Salone del Mobile in Milan from 18 to 23 April 2023.
A large collaboration project is born between companies that speak the same language and share the same values to promote the circular economy.
We present three products resulting from the commitment and collaboration of people with a vision.