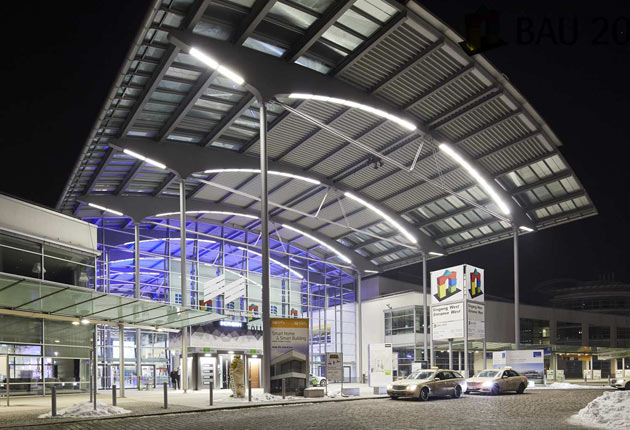 06 Dec

BAU Munich 2019
Munich, Hall-B4 Stand-531
Construction – Materials and Systems
14-19 January 2019
During its hundred years of history Olivari has always been seeking the highest quality relying on the creativity of the best architects and designers. Olivari will be present at BAU 2019, the biennial Exhibition in Munich, with the ABC, the Plume and Icon handles.
BAU is the most important exhibition in the construction field in Europe, an opportunity of meeting between producers and buyers from all over the world. Thanks to the wide range of available products, the BAU attracts many construction professionals: architects, engineers, builders, contract managers and specialist dealers.
Olivari will particularly present three handles realized by famous names in the world of architecture and international design: Rem Koolhass, Piero Lissoni and Vincent Van Duysen.
Rem Koolhass design ABC, an archetypal handle that comes from the simplicity of the square section.
The geometry elementariness lends itself to optimal support for a series of variations: starting from the different metal finishes that generate innumerable possibilities of characterization and impact in different contexts.
PLUME designed by Piero Lissoni, is a simple handle, wide and very comfortable, natural and polished by time, modern but perfectly at ease even in a classic setting.
Vincent Van Duysen is the author of the ICONA handle, with an essential, neutral aesthetic, a sort of 'passe-partout', with a touch of memory but at the same time contemporary and modern, with the correct ergonomics, thanks to a refined section , flat on the outside and rounded inside, which generates an unexpected and pleasant sensation.
Olivari ensures always the high quality constancy and durability of all its products, which are subjected to a precise sequence of working phases: hot forging and shearing, mechanical machining, grinding, vibrating, polishing, galvanic deposition, PVD coating and identifying laser. The entire production cycle actually takes fully place inside the Olivari factories in Borgomanero, north-west of Milan: a distinctive feature of the company whose the firm is particularly proud.